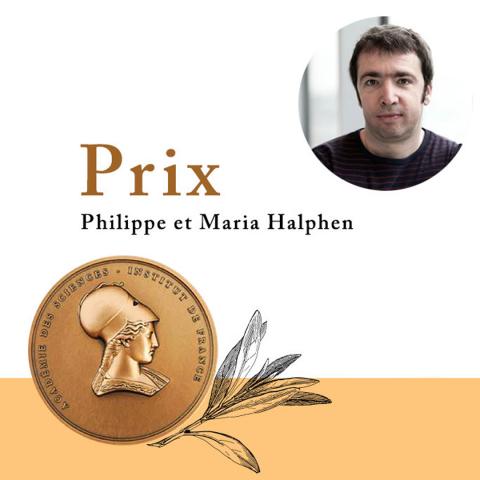 2020 winner of the Philippe and Maria Halphen Prize: Mathias Pessiglione
The 2020 Philippe and Maria Halphen Grand Prize is awarded to Mathias Pessiglione, Inserm Research Director. A biologist and psychologist, he currently heads a research team in cognitive neuroscience at the Brain Institute (AP-HP / CNRS / Inserm / Sorbonne University).
Son projet est de comprendre les mécanismes cérébraux qui motivent le comportement, dans les situations normales et pathologiques. Ses travaux l'ont amené à proposer une batterie de tests diagnostiques pour les patients souffrant de maladie mentale, qui permettent de circonscrire les perturbations motivationnelles et donc de personnaliser la prise en charge.
Voir aussi le site de la Fondation Philippe et Maria Halphen