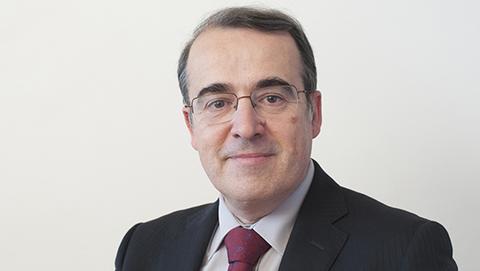 Elected Dean of the Faculty of Medicine on  February 25 2020, I would like to thank the members of the Faculty Council who have thus renewed their confidence in me. The project I wish to carry out for the next 5 years is part of a spirit of consensus, collegiality and respect for balance within our community. You will find in my program the key elements of the project that I wish to carry for the next term with a partially renewed decanal team. I would like to thank all those who have accompanied me in my role as Dean and in particular to salute the remarkable action of Pr. Alexandre Duguet over the past 10 years as Vice-Dean of training.
The role of the Dean has grown considerably in recent years as the scope of our faculty has grown. Its missions have increased in particular following the creation of Sorbonne University and the fact that research is now piloted at the faculty level and no longer at the university level. In fact, I left the emergency department chief in June 2019 to devote myself mainly to the life of our faculty. I will also be able to continue my work as President of the Ile-de-France Deans of Health conference and as Vice-President Dean of the AP-HP Executive Board.
My hospital and university background, the experience acquired in the function of vice-president of medicine at UPMC and then as Dean of the faculty of medicine, led me to propose a project that I wish to be ambitious and consensual for our faculty, of which I am particularly proud and who must face considerable challenges in its teaching, research and care missions. I know I can rely on great hospital, university and administrative teams and a very motivated decanal team. Thank you all for the past actions and your future commitment.
Paris, February 26, 2020
Bruno Riou Dean of the Faculty of Medicine Sorbonne University