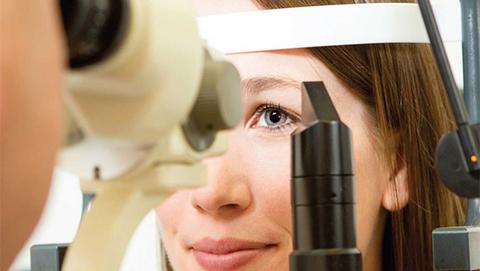 Orthoptics
From the start of the 2020 academic year, access to orthoptic studies will be carried out via the Parcoursup platform. You will find the training sheet in orthoptics for more information on: http://parcoursup.fr
Administrative management of your studies
University tuition fees: university fees are determined by decree every year; as a consequence, they are subject to change the following year.
For the 2019 – 2020 academic year: €330 (including €34 for documentation).
Issuance and collection of diplomas: The Orthoptics Certificate of Qualification and undergraduate degree are awarded to students who pass the written and oral exams at the end of third year and who have met all the placement requirements.
Diplomas are available for collection from the Paramedical School at Sorbonne University's
Faculty of Medicine
Office 6 Ground floor, 91 bd de l'Hôpital, 75013 PARIS
during the school's opening hours.
Teaching Department
(Managing teaching, course timetables and placements)
Contact
Head of studies
Professeur Valérie TOUITOU
Deputy Head of Studies
Charlotte RIGAL-SASTOURNE
Centre Hospitalier National d'Ophtalmologie des 15-20
28, rue de Charenton
75012 PARIS

Enrolment
From the start of the 2020 academic year, access to orthoptic studies will be carried out via the Parcoursup platform. You will find the training sheet in orthoptics for more information on: http://parcoursup.fr
Nature
Formation diplômante
Niveau Licence
Diplôme national sous la dépendance du ministère de l'enseignement supérieur et de la recherche
Niveau de recrutement
Bac
Concours basé sur programme Physique et SVT du BAC Scientifique
Durée de la formation
6 semestres
Modes d'enseignement
En présentiel
Lieu(x) de formation
Campus de la Pitié-Salpêrière
Campus de Jussieu
Hopital du CHNO des 15-20
Stages
En alternance avec les cours
    •    6 semestres
    •    Choix dans une liste imposée par le département pédagogique
Accessible en

Formation initiale
Formation continue
Les études d'orthoptie
L'Arrêté du 20 octobre 2014 relatif aux études en vue de la délivrance du Certificat de Capacité organise la licence de la formation des orthoptistes.
L'accès à la formation orthoptiste en France est limité par un numerus national et donc conditionné à la réussite au concours d'entrée organisé annuellement.
Le Certificat de Capacité d'Orthoptiste conférera le grade licence aux étudiants orthoptistes qui auront entrepris cette formation à la rentrée universitaire 2014-2015.
Les études d'orthoptie sont organisées en 6 semestres de formation validés par l'obtention de 180 crédits européens correspondant au niveau licence.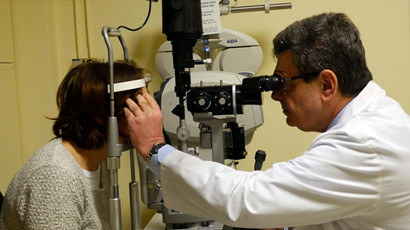 Three years, including:
In terms of the theory, see the teaching departments' reference system: classes are compulsory and are prioritised over the placements but they do not excuse students from carrying out the total required time for placements every year.
A hospital placement in an ophthalmology department: students are on placement for an average of 5 to 6 half-days per week. They are assigned to hospitals in Paris or on the outskirts based on the preferences they chose at the beginning of each academic year.
Students' preferences will be taken into account based on how they ranked academically:
for 1st year students: by the mark they obtained in the entrance exam
for 2nd and 3rd year students, by the mark they obtained in the previous year's final exam.
The location of the placement must be different every year.
For university classes, there is an exam for each module at the end of each semester of study
1st Year:
1st semester module accreditation: 1-2-3-4-5-6-7-8-9-12-16
2nd semester module accreditation: 6-10-11-13-14-15-17-18-19-20
2nd Year:
1st semester module accreditation: 6-21-24-25-26-32
2nd semester module accreditation: 6-22-23-27-28
3rd Year:
1st semester module accreditation: 6-29-30-31-37-41
2nd semester module accreditation: 6-33-34-35-36-38-39-40
The student can enrol in the next year if they are missing a maximum of 3 non-compulsory modules in their 1st year and are missing 2 modules in their 2nd year.
Holidays: unless arranged in exceptional circumstances by the placement supervisor for operational reasons, the holidays are as follows: 2 weeks at Christmas, 2 weeks at Easter and 2 months over summer. Depending on the year, there is either 1 week over Halloween or 1 week in February
Contact
Head of School
Estelle MERCIER
Mathieu GLONDU
Faculté de médecine Sorbonne Université
Office 6 (ground floor)
Monday to Thursday from 9:30am to 12pm and from 1:30pm to 4:30pm
Closed to the public on Fridays
91 boulevard de l'Hôpital
75013 PARIS