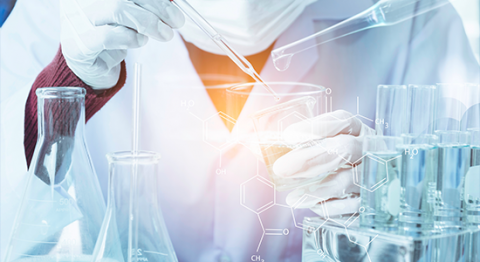 4EU+PharmacoEpi (advanced course):an integrated 4EU+ Pharmacoepidemiology educational course
Sorbonne University
University of Copenhagen (UCPH)
University of Milan (UNIMI)


Pharmacoepidemiology relies on the analysis of real-world data to provide real-world evidence on the benefit-risk balance of treatment. It represents a key resource to confirm and complement findings from randomized controlled trials. Among various types of data sources, national administrative health databases are essential data sources in pharmacoepidemiology, but their great complexity requires expert knowledge. Although European administrative health databases share similarities in their content and core architecture, there is still a tendency from academia in Europe to train students interested in pharmacoepidemiology using local data sources. Our initiative is to propose a unique educational initiative providing pharmacoepidemiological training on secondary data sources from multiple European countries. This educational activity takes advantage of each university's knowledge of its own national database and it will allow students to gain knowledge on how to use databases from multiple European countries and perform multinational research. In turn, we expect that our educational program will promote the internationalization of students and will greatly increase the scientific quality of pharmacoepidemiological research projects at both the MSc and the PhD level.
In particular, the 4EU+ promoted integrative educational program in pharmacoepidemiology will provide extensive and integrated knowledge in the use of the French administrative health databases, the Danish registries, and the Italian National Health Service databases.
We started the 4EU+PharmacoEpi program in 2022 with 29 students from five universities of the 4EU+ alliance.  Due to the success of the first edition, we renew the course that was performed in 2022 but we will extend it in two formats according to students' level (Beginner / Advanced). The Beginner course will occur in Copenhagen in November 2023 and the Advanced course will occur in Paris in May and June 2023.
During this advanced course, students will:
Gain an understanding of the structure of the French administrative health databases, the Danish registries, and the Italian National Health Service databases, and how to get access to these databases.
Develop a critical understanding of how to use multinational databases for pharmacoepidemiological research.
Develop skills in protocol writing for pharmacoepidemiological projects.
Date:
5-day online course: May 15 to May 17 and May 22 to May 23
2-day in-person course in Paris: June 22 to June 23
Who should apply?
Individuals interest in conducting pharmacoepidemiology studies using administrative healthcare databases. The course will be open for MSc and PhD students including:
Medical and pharmaceutical students
Students in biostatistics, computational science, and bioinformatics
Students in public health
The course is designed for individuals with a grounding in epidemiological methods and concepts and/or some prior knowledge of pharmacoepidemiology, including an understanding of methodological concepts such as bias and confounding. It is not expected that applicants will actually be conducting pharmacoepidemiology studies. Prior experience of statistical software (R, SAS, SPSS) is not required but strongly recommended. All courses will be provided in English, applicants should have a good command of English.
Up to 20 participants per university will be accepted.
Cost
The course is free for all students of the 4EU+ Alliance including Sorbonne University, University of Copenhagen, and University of Milan, Heidelberg University, Charles University, Geneva University, and the University of Warsaw. Additionally, travel and living costs during the 2-day in-person course in Paris will be covered for students of the 4EU+ Alliance.
What topics will you cover?
Database description

General overview of the aforementioned data sources
 Critical appraisal of published pharmacoepidemiological studies using the three data sources

Regulatory conditions for data access and linkage to other data sources
Available common data model for multinational databases
The practicalities of planning a study, including study design, measurements in pharmacoepidemiology (outcomes, exposures, confounders), sources of bias and errors, and methodological approach to reduce confounding and combine multiple data sources
Computer-based practical exercises using statistical software (R, SAS, or SPSS) will be provided as supplementary material depending on students' skills in statistical software (not mandatory for students without experience in statistical software).
Course delivery
The first part of the course will be delivered online and consists of live online lectures, including questions & answers sessions. It will occur during weekdays May 15 to May 17 and May 22 to May 24. All lectures will be recorded and accessible to the students who cannot attend in person each course. The recorded lectures will be available for the next parts of the course.
The second part of the course will be performed online by students in small groups, by writing specific parts of research protocol using the three databases. A referent teacher will be appointed for each group. An access to the Learning Management System of Sorbonne University will be granted to all students, so students will be able to interact together online with an embedded forum and will have access to the recorded lectures. Students will have one month to finalize the research protocol.
The last part of the course will occur at Sorbonne University in Paris during two days from June 22 to June 23. Students will present their research protocol and get feedback from their peers and teachers of the three universities.
Assessment
There is no formal assessment but a Certificate of Attendance will be provided at the conclusion of the course.
Teaching faculty
Experts of the French administrative health databases, the Danish registries, and the Italian National Health Service databases.
Leading faculty:
Dr Julien Kirchgesner (Sorbonne University)
Dr Maurizio Sessa (University of Copenhagen)
Dr Manuela Casula (University of Milan)
How to apply
Applications are now open for the advanced course in 2023, and can be made via our application form.
Students registered at Charles University, Heidelberg University, or University of Warsaw who are interested to apply should first contact Julien Kirchgesner by email (julien.kirchgesner@aphp.fr)
Applications must be submitted by April 30, 2023.