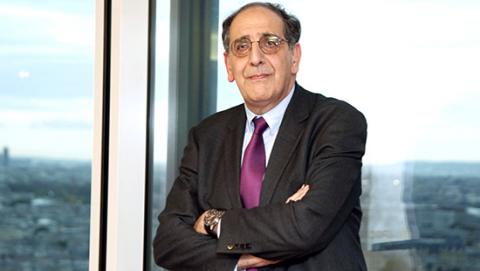 José-Alain Sahel Wins "Science Breakthrough of the Year" Award
Professor José-Alain Sahel has won the "Science Breakthrough of the Year" award from the Falling Walls Foundation in Berlin.
The Falling Walls Science Summit is a leading international, interdisciplinary and cross-sectoral forum for scientific advances and dialogue between international leaders in both science and society. 
More than 1000 applications from 115 countries were reviewed by the jury, which was chaired by Helga Nowotny, former President of the European Research Council (ERC).
José-Alain Sahel, Chair of the Ophthalmology Department at the University of Pittsburgh, Director of l'IHU FOReSight and founder of the Vision Institute (Sorbonne University, Inserm, CNRS), will be honored at the November 9, 2021 ceremony with the prestigious "The Science Breakthroughs of the Year" award in the "Life Sciences" category, for his work on vision restoration in retinal degeneration.
This award is the culmination of a lifetime of research dedicated to the fight against blindness.
The event will be broadcast live on the Falling Walls website.
The event is held every year from November 7 to 9 in Berlin, to commemorate the fall of the Berlin wall.