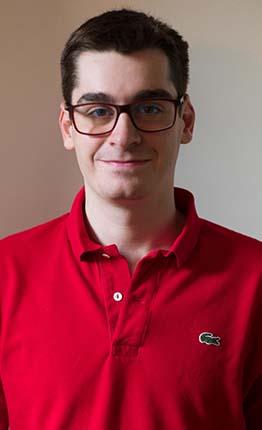 Simon Pouzet
Associate dean student of the faculty of Medicine
I wanted to get more involved in the life of the university and Sorbonne University
What is your background ?
I am a 4th year medical student at Sorbonne University. After a stint with the C2SU student office association as vice-president in charge of IT.
What motivated you to be Associate Dean?
I wanted to introduce myself as an elected student so that I could represent the student community of the faculty. Since November 2019, I have been elected to the council of the Faculty of Medicine of Sorbonne University as well as to the committee on training and university life and the disciplinary section of the university. In addition to these responsibilities, I wanted to get more involved in the life of the university and Sorbonne University by presenting myself for the post of student vice-dean of the Faculty of Medicine.
What are your projects ?
My projects as student vice-dean will first of all be to ensure the continuity of the work provided by the previous vice-dean Clara Salino by continuing discussions with the deanship, the administration of the faculty and the school; as well as forwarding comments and questions from students from all areas of the faculty, particularly in the current context. Indeed, due to the current situation, the closure of university campuses, the passage of distance learning courses, the restriction of the opening of university libraries or places of socialization, their difficulties have been exacerbated and the role of elected officials. students has become more important. With the other elected officials on the list, we will of course continue the projects of the mandate, whether at the level of student life or in the various health sectors of the faculty.
How to contact you?
By email.